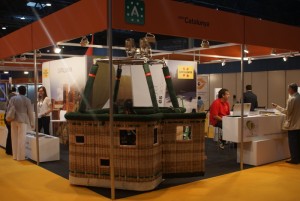 Now is a reality, you can fly with the balloon adapted.
Watch the video to see how the balloon is adapted and if it suits your needs.

It has two unofficial hydraulic chairs that rise.
Need to come together and depending on the disability you come with your car and a driver.
Always call to specify the conditions.
The fair Avante has allowed us to introduce our project balloon adapted for people with physical disabilities.
··
Video Avante fair.
Promotions

Regala un Vol en globus, Per Nadal i Reis. Us farem arribar els...
Read More

Oferta de volar en globus, si teniu...
Read More
News

Ja tenim les Caixes de Regal de Nadal I Reis ...
Read More

Vol en globus per grups..
Vol en Globus adaptat

Balloon Flight
caminsdevent.com