Friendship balloon
Ultramagic has inaugurate a school in Ghana with the Friendship Balloon project
Ultramagic started a Cooperation Project in 2013, when they created the Ultramagic Friendship hot air balloon. This balloon can only be piloted one time for each pilot that wants to. The Friendship has flown over all the continents, piloted by 341 pilots for 4 years. With it there has been collected part of the money needed for the project.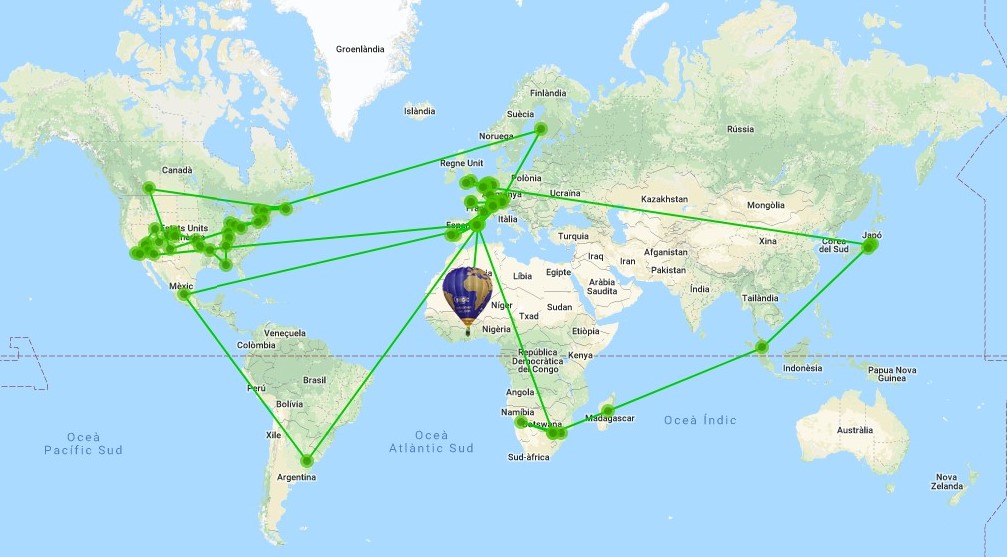 This project has consisted in building a school in Amoma, in the region on Brong-Ahafo in Ghana. Samuel Augustine Appiah, native of this region and Ultramagic Factory worker, purpose the construction of the school in Amoma, as the kids were doing outdoor school in a tropical weather country.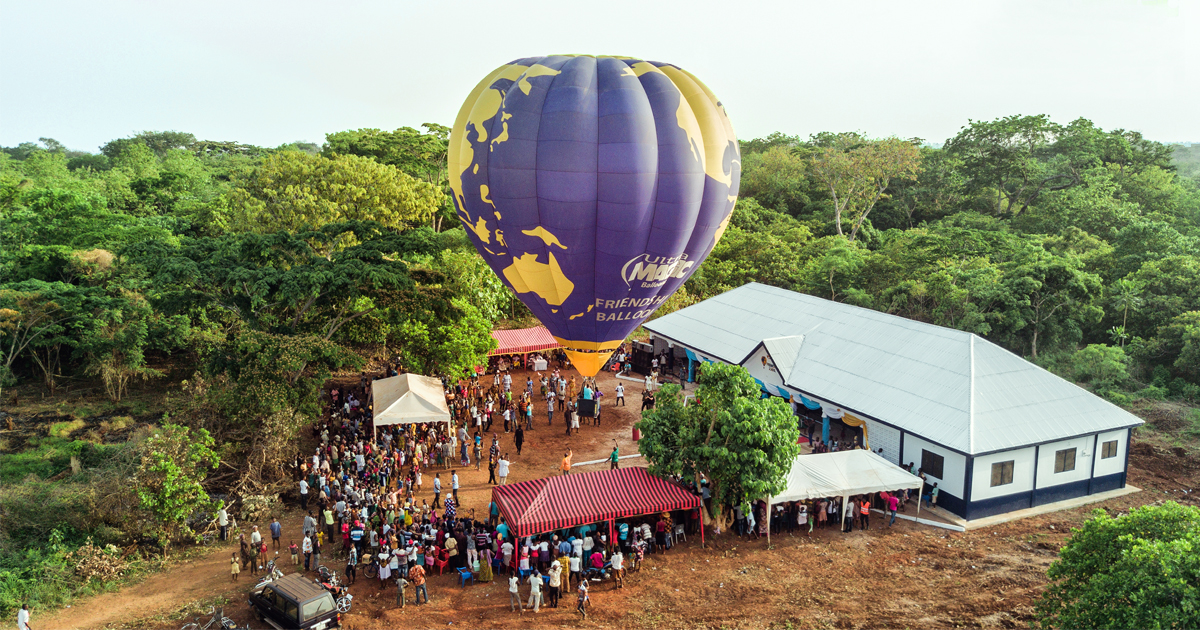 Thanks to the construction of the school, now these kids will go to school even it's raining or too warm outside.

The inauguration of the school was on 29th of March 2018 and a part of the workers of Ultramagic went there. There they did a tethered hot air balloon flight in front of the school with the Friendship balloon. It was a party attended by regional authorities and many people from the area. But the protagonists were the kids, that now can enjoy the school building. There was a dance and traditional music.
A party to remember and a wonderful project to took part of.