Black Friday offer to fly in a hot air balloon

Black Friday
Buy your hot air balloon flight
On November 24 arrives the Black Friday and with it the best offers.
A hot air balloon flight is a unique experience that you can enjoy now thanks to the Camins de Vent discount.

Book your flight for only 129€
The flight includes:
- Preparation of the hot air balloon
- Flight of 60 minutes approximately
- Exclusive Camins de Vent backpack with sweet breakfast
- Glass of cava
- Flight certificate
- Pictures of all the activity will be sended by email
- Return to the meeting point with off-road vehicle
The activity lasts 3 hours.



The experience of the hot air balloon activity
The hot air balloon is a very curious way of transport. It flies in the air thanks to the enveolpe, which is full of hot air that we heat with the burner during the flight. We cannot choose its direction and it is the wind that carries and guides us. Every day we fly over different places at a slow speed, going up and down to find those directions of air that take us to new places.

We encourage you to experience this feeling of peace, of flying silently wherever the wind takes you. It is a very quiet experience accessible to everyone. At Camins de Vent we have hot air balloons with a door to facilitate access to the basket. We also offer flights for disabled people. Contact us for more information.
The hot air balloon flight is always done at sunrise, as it is when we have the best meteorological conditions to fly.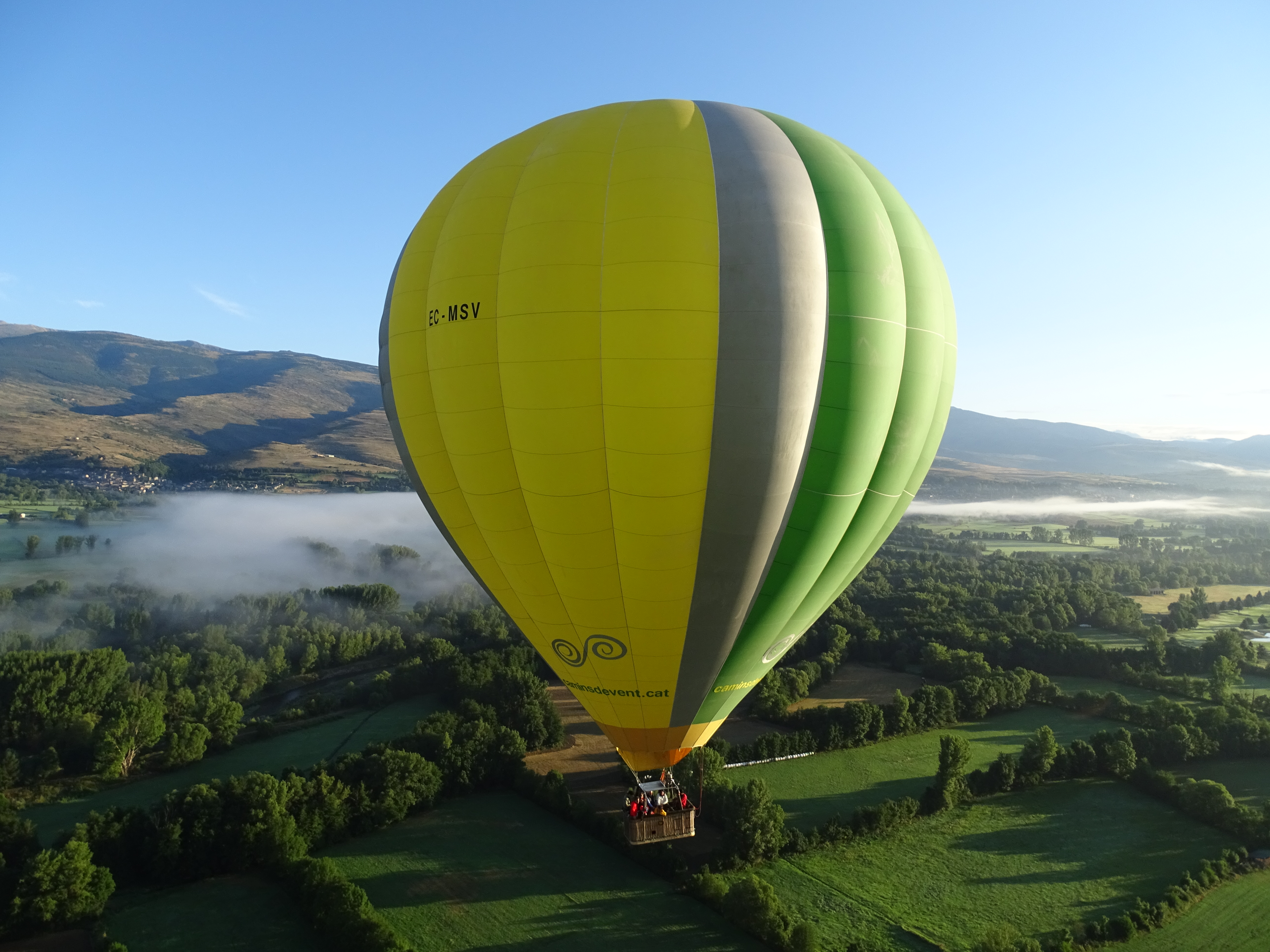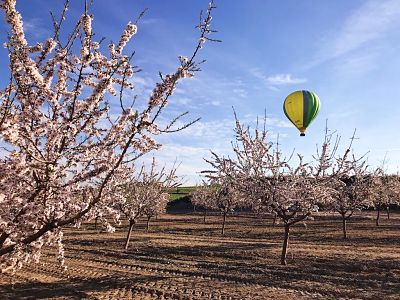 Offer conditions:
Ticket valid until 01/01/2024 to 01/05/2024
Exclusive offer for online purchase.
Offer not combinable with other offers or tickets already purchased.